New Kent Robotics had a very successful inaugural year in 2019! 11 middle and high school students from New Kent County came together and excelled in FIRST Tech Challenge as a FTC Robotics Team.  These future engineers spent the season designing, building, programming, and modifying a robot to compete in the FIRST SkyStone game, advancing to the VA State Championships! Along the way, the team connected with STEM professionals and reached out to the community about STEM education opportunities. COVID-19 derailed many of our off-season plans, but the team continued to connect with each other over Zoom calls, share their knowledge through FIRST Chesapeake Chats, and grow in technical prowess through a CAD competition.
Looking forward, we want to reach even more New Kent Students.
Our FTC team #16537 LOGICoyote will continue to compete, even knowing that the 2020-2021 season will be heavily modified due to virus concerns.
We want to start a FIRST Lego League team for elementary school students.
There is enough interest for a second FTC team for middle and high school students.
We also plan to offer classes and clubs to reach those students who can't commit the time required to be on a competitive team.
If you would like to be involved in any way, please fill out our contact us form. Interested students will be invited to open houses this fall, as well as classes we will offer in the spring and summer of 2020.  We are also looking for other mentors and coaches, local business sponsors, community leaders, and anyone willing to help out in any way!
I'm Randy Hintz – computer programmer, homeschool dad, and for the past 3 years a FIRST Tech Challenge mentor and coach.
In 2016, my son Michael was introduced to robotics through a week-long summer course hosted by "Lord of the Bricks", a robotics team in Mechanicsville. That fall, he joined the team, and I signed up as a team mentor. For three years, we commuted 40 minutes to team meetings twice a week or more. I soon became a coach, and I watched amazed as Michael and his teammates grew in confidence, technical knowledge, and teamwork. It has been "the hardest fun" they've ever had. While the impact was worth the travel time, we believed the time had come for us to bring what we have learned to our community in New Kent, Virginia. We have been overjoyed by the response from the families, businesses, and community leaders.  We are excited to see how this robotics program will grow.
To learn more about our program, you can browse this website. There are links at the bottom of each page that will take you through the whole site in a logical sequence, or you can use the menus to jump to a specific topic of interest. We will also be posting progress updates under Latest News.
Quick Information
If you want to learn about New Kent Robotics but don't have much time, come here.
Full Tour
We've put together a lot of information to answer most questions you may have.  There is a link at the bottom of each page that will take you to the next page.
Contact Us
If you are interested in joining our team, helping out, or would like more information, please contact us!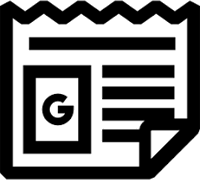 Latest News
We will post blog style updates on the team's progress.